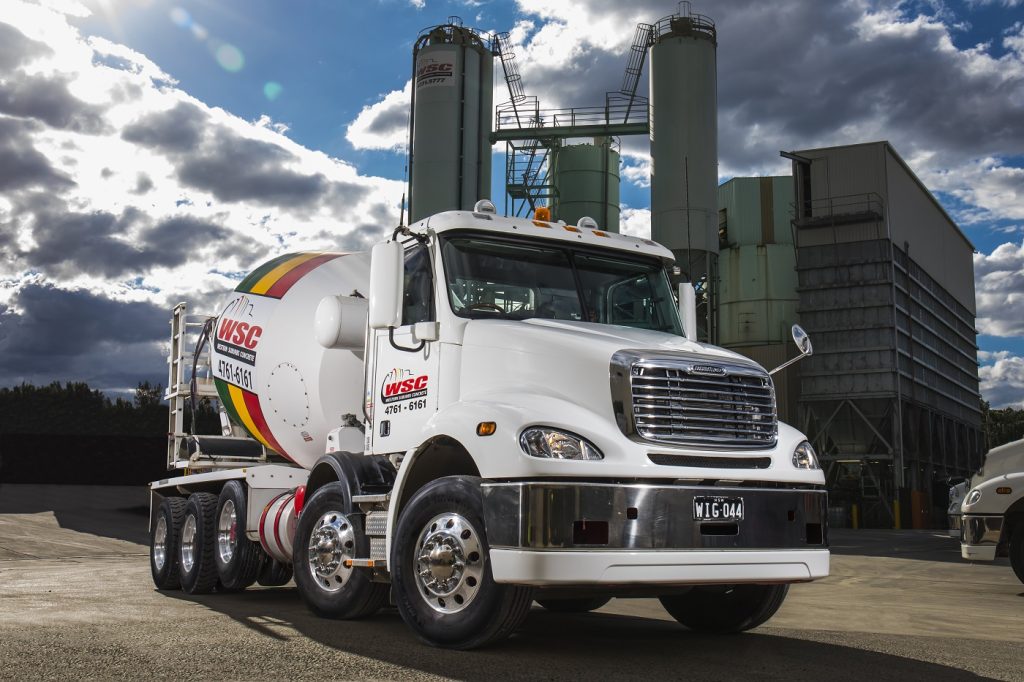 Why Choose us for your Readymix Concrete?
For over 30 years WSC has built a reputation for delivering High Standards in Concrete Quality. We achieve this by using Premium Quality raw materials combined with the most experienced technical team in Sydney. Reliable Service is at the core of what we do, and when WSC are on your project you simply wont need to worry about bad service or delays to your deliveries. We are regarded as the Number 1 supplier of Readymix Concrete in Western Sydney in terms of Quality and Service. Our team boasts the most experience of any Batch plant in Sydney and we have no central allocation. All of our staff are long standing employees who go the extra mile to ensure our customers expectations are met and exceeded. WSC is trusted by Structural Engineers and all of the major builders across Metropolitan Sydney. If you are looking for a Readymix Concrete Supplier for your next project with Service and Quality that you can rely on time after time, WSC is the logical choice for you – call us today to see how we can help.
TESTING AND LABORATORY SERVICES
All concrete testing services available (additional charges apply
No central allocation, the people you speak to are the people that batch the concrete Apply for an account
NIGHT SHIFT
Concrete deliveries 7 days and nights (additional charges apply for Sunday and night shift deliveries)
Check out our Work
What People Say?
"I chose Western Suburbs Concrete because I simply could not find any other provider that offered the expertise for my project."
John
"WSC joined us in our warehouse build. Their attention to detail and knowledge helped us greatly deliver another project on time."
Mathew